Thanks to the success of The Family Man, southern superstar Samantha is now a hot property in the north. Mayukh Majumdar talks to the fiery actress in this exclusive interview.
Samantha began her professional film career with Gautham Menon's Telugu film, Ye Maaya Chesave (2010). After consolidating his name with critical and commercial hits such as Eega (2012), Neethaane En Ponvasantham (2012), Manam (2013), Theri (2016), A Aa (2016), Rangasthalam (2018), U Turn (2018) and Super Deluxe (2019) in the South, she amazed the North Indian audience with her commanding performance in the series The Family Man 2 (2021). She plays Shakuntala in the mythological drama Shaakuntalam, based on the immortal poem of the same name by Kalidasa. A mythological film is the first for her and she is looking forward to its release. She had a great time collaborating with ace designer Nita Lula in this costume drama. We present excerpts from a cordial conversation with a superpower from the South, which became a pan-Indian sensation …
The premiere of the second season of "Family Man" was some time ago, but people are still talking about it. Have you ever expected the answer you received about Raji?
I knew I was doing something special, but I don't think anyone expected it to explode the way they did. Especially because even before the show came out it wasn't smooth, so I'm just grateful for the end result.
You have been a huge success since the beginning of your career. Do you think Raji gave you pan-Indian success?
Yes, I was surprised by the amount of love and gratitude coming from the North. I have always worked in the south and I expected my fans to react to this, but I was extremely pleased and humbled by the huge evaluation I received from all over the country. It just inspires me to work harder.
You graduated about 11 years in the film industry and we noticed that you experimented with your choice of film …
(Laughs) I've always been brave, but I only realize it in the last few years. It's kind of addictive when you just push and push to work better and work harder. It's like a rush of adrenaline to do better and challenge myself and show what I'm really capable of.
Shaakuntalam is one of our most beloved poems and you play the main role in it.
(Laughs) Oh, my God! Well no pressure, no pressure. I've always loved choosing movies that are completely different from my previous work. Shakuntalam is the extreme opposite, the other side of the Raji spectrum. Every frame is perfect, every frame is a picture. I had to look the most beautiful I've ever seen! So this pressure was there. It was charming. I have always been obsessed with mythology, dramas from the period and this world of princesses. I really liked my dream role with Shaakuntalam. I've been a Disney fan all my life and Shaakuntalam is all I could wish for. In some shots I can't believe it's me … in fact, in many shots I can't believe it's me! The team has done such fantastic work in production design, costumes, lighting and makeup. I just had to show up.
How do you approach the hero – this woman, born of an apsara and a sage …
With all my work, it's not like I know what I'm going to do before I'm done. Even with Family Man and Raji, I absorbed what the director told me or what I watched online. I don't decide what to do when they say "action." I never do that. At the same time, after they say "cut," if you ask me to relive the scene, I can't do it. For me, everything happens between "action" and "cutting". But I swallow when someone tells a script, I watch him tell it, I watch Nita Lula talk about her costumes. I still read about Shaakuntalam. (Laughs) I don't know, something happens when
the director calls for "action!" But I worked a lot on my physical picture for this film, I think that although the original Shakuntala didn't actually have six-packed bellies, I worked a lot on my physique because I and I wanted to wear very beautiful clothes. be the perfect mannequin for them. I worked on myself to make sure that these clothes fit me well. So I didn't concentrate on sucking on my stomach and presenting my dialogue. That was the main trick – that I looked comfortable in these clothes. It often happens when you show the midriff, suck your stomach and deliver your dialogue, and this seems extremely uncomfortable on the screen. I didn't want that to happen. After I got there, I dived straight into the story.
Working with Neeta Lulla for Shaakuntalam …
I would fall asleep and wake up bored and go to work. I would make coffee for myself and then she would put me in one of her eyes and I would immediately feel like a princess. I really didn't have to do anything, she's so amazing at her craft. She looked so iconic in the past and it was a great honor to work with her. With Shaakuntalam, her appearance is so original that you will never see that look and think, "Well, it's been done before." I'm afraid of her. After so many years in business, she still pays attention to the smallest detail. This is commendable. I've been in the industry for 10-11 years and sometimes I tend to take things for granted. So I have to think, "Okay, let me focus on my acting and forget about looks." But she taught me never to give up the smallest detail.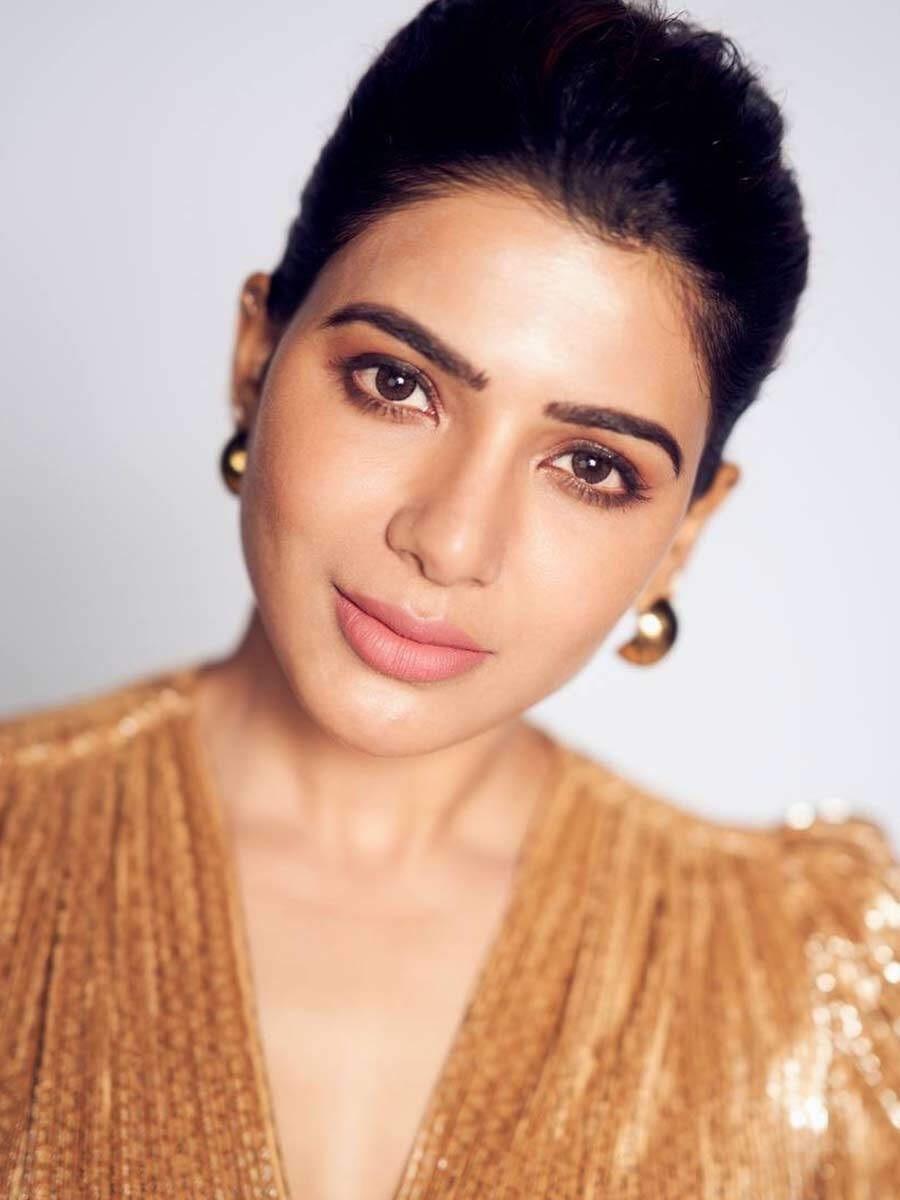 Allu Arjun's daughter, Allu Arha, debuted with you on the big screen in Shaakuntalam. Tell us how she was on the set!
She was born to be a rock star. All I say will be an underestimation of what this little girl did. She was confident, even though there were 200-300 people on the set. She took her word from the first time. She speaks amazing Telugu. She was born to be a superstar and I am so happy that she debuted with me because many years later she will shake up this industry. Once you see the movie, you will completely agree with me.

Have you seriously considered doing more Hindi projects?
Oh yeah, I've said it before that I was scared at first because I just found my attitude to the south and clung to the movies that work here and those that don't. Now, with all my gratitude to the Family Man, he has given me more confidence to spread my wings and accept more challenges, whatever the language. So I am definitely open to them right now.

What was your relationship with social media?
Social media has its big pros and several cons. We are in the digital age and we cannot ignore it. Even if someone says, "You know what, I don't go on social media at all," I don't think that's necessarily a great quality you have. I think that whatever your habit, it should be moderate and only as long as you control. That's why when you ask me that I don't react to trolls, I still control the energy I share on social media and I think if I have to talk, it has to be better than
my silence. This will not be just a knee reaction.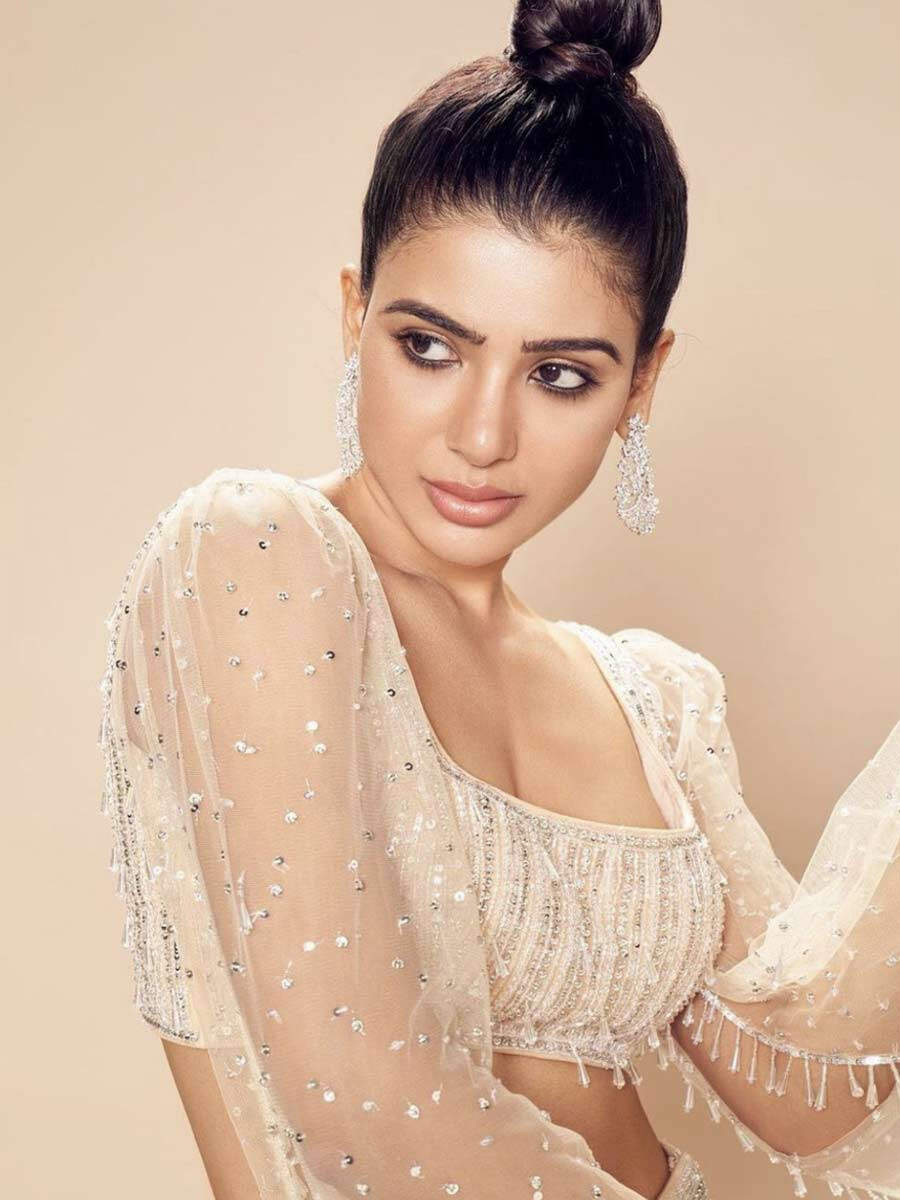 Looking back on your career, is there any character or movie you would make differently?
Oh, so much. There is a piece of five years, I wish I could get them back. So many of my movies are shown on TV and I immediately turn off the TV. I don't watch myself on the screen.

Tell us about a look you took that you wish you didn't.
At the beginning of my career, maybe 11 or 12 years ago, I didn't know I was wearing a designer. I really wish I hadn't done that. (Laughs) I think it was Shehlaa Khan. At the time, I knew nothing about designers or designer clothing. This was probably my first or second public statement. So yes, it was a baaaaad choice.

What is the only question you hate to answer in interviews?

I hate to answer? I mean, you know when people ask you a question, acting like they care, but they're just looking for their next title? Yes. In my opinion, such issues are extremely inhumane.

And you can always find out?
Yes, yes, completely. Even when they ask this question, I know they are looking for their title. So, everything is fine. Two can play this game.